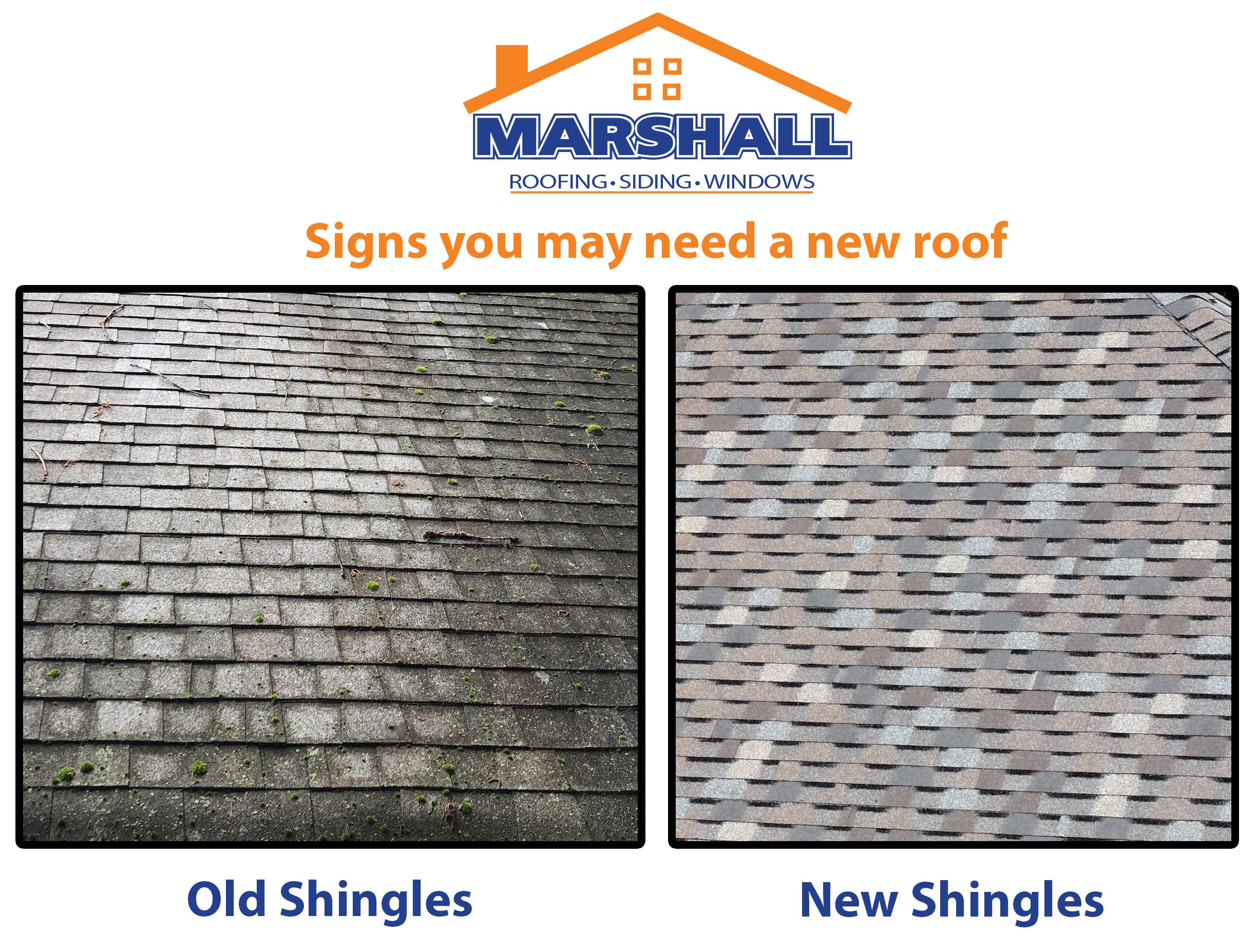 We pride our selves on being knowledgeable in the field of exterior home improvements. We have been in the Northern Virginia and Maryland, DC Metro area since 1980! We offer details for our clients to educate them on what to expect with no pressure sales and informative answers to  everyday questions! A common question is "How do I know when I need a new roof." As many in the area have dealt with high pressure sales people who try to sell products that you do not need! Here is what you need to know about when it may be time for you to replace your roof. 
It is 20 years old. We recommend having someone come out for a free estimate if your roof is over 20 years old. We can assess the roof, and give an estimate on how many more years your roof should last at the current condition. 
You have moss/algae growing on the roof. Moss grows on moist areas and can be an indication that there is hidden moisture under the shingles, and it can cause the shingles to lift and create more moisture and cause for a weaker roof. 
Raised, damaged, cracked, missing or curled shingles are all indicators that the roof is deteriorating. Sometimes these issues can be repaired, but it definitely should be addressed. 
Water leaks inside the home are a sign that there is an issue with the roof that should be addressed. 
Warped wood and soft patches in the roof show that there are issues with the wood beneath the roofing, and is a sign that the roof needs replacement. 
Ridge Vent damage and leaks are a sign that there are issues with the roof that need to be taken care of.